Senseforce
The new dimension of gaming and home cinema!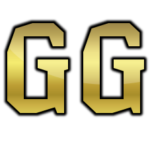 Gaming Grounds
Das kostenlose Spiele-Magazin gaming-grounds.de bietet euch eine Plattform mit hochwertigen Artikeln über Gaming, eSports und mehr.
The free online gaming magazine gaming-grounds.de offers a plattform with high quality content on gaming, eSports etc.
Become a sponsor and support Team Riverside!
We are always looking for sponsors who would like to accompany us on our way. We are interested in both affiliate partnerships and direct sponsoring, whether in the form of financial resources or hardware. Of course we are still open for other sponsoring formats. The sponsorships directly support our players and our organization. For example, we are planning boot camps for which we need financial support. Contact us and we will clarify further details in a personal conversation.
It is important to us that the team and management can identify with the brands we promote. We attach great importance to quality and reliability. We are particularly interested in promoting gaming and nutrition products.